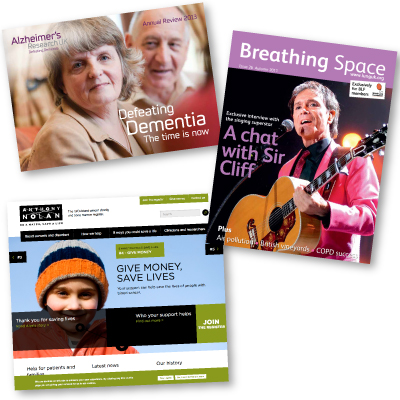 News. Features. Websites. Annual reviews. Impact reports. Newsletters. Magazines. Case studies. Adverts. E-newsletters. Strategies. Reports. Leaflets. Fundraising copy. Direct mail. Internal communications.

I have extensive experience writing all these and more for all sorts of charities.
As a trained journalist with experience writing for national publications, I am skilled at producing effective and engaging news, features, case studies, magazines and newsletters.
But equally, I love and have huge experience copywriting impactful annual reviews, leaflets, adverts, websites and fundraising copy.
My words are always:
1.     Effective. I will work with you to deeply understand your target audience and what you want the copy to achieve. Then I'll produce a final product that absolutely meets your needs.
2.     Straight talking. My copy is clear, concise and easy-to-understand. You won't find any jargon or unexplained acronyms in my writing!
3.     Useful. Every project and every word I write for you will build towards achieving your aims. That means you won't waste donors' money.
4.     Creative. 'Write in plain English' is the number one rule of charity communications. And copy that your audience can understand is of course vital. But who wants to be plain? I strive to make sure everything I write is creative, innovative and exciting. There's nothing plain about it.
5.     Inspiring. My copy will make your target audience take action.
Could I help you produce excellent copy? Get in touch today.