New websites and health information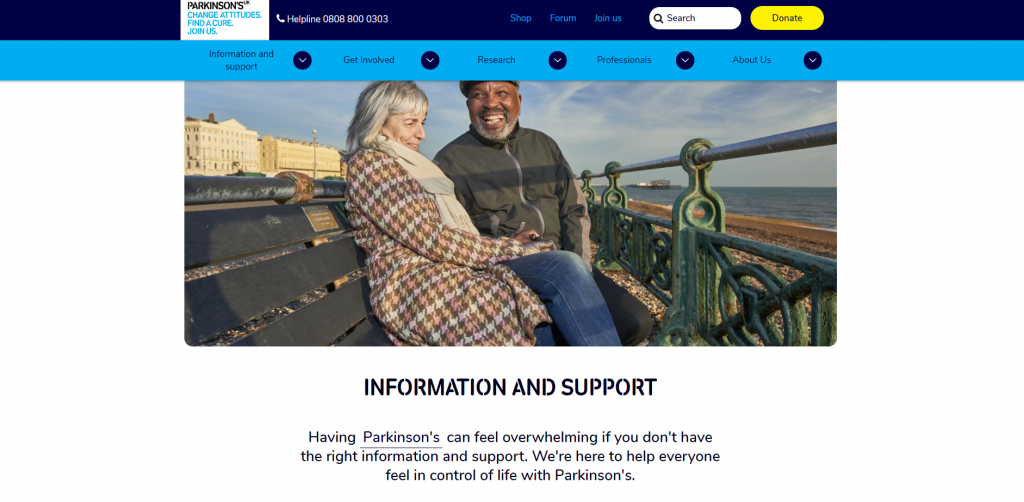 I've worked with Parkinson's UK on several projects since 2015.
Excellence network website
In 2015, I project managed the creation of content for the new website section for the Excellence Network, Parkinson's UK's network for health and social care professionals. This included setting briefs and timelines, editing and uploading all content, and working with a digital agency and wide range of stakeholders from across the charity to deliver the site on time and on budget.
New website
I then worked with the charity throughout 2017 to manage the creation of content for their new website, working in an agile team. The new site was launched a section at a time throughout the year. For each section, I helped create a timeline and process for all stakeholders to follow, then worked with and trained teams across the charity to co-create content.
Health information and other projects
Over the course of 2018, I updated/wrote 16 factsheets/webpages on topics ranging from anxiety and Parkinson's to inherited Parkinson's for the charity, working to the Information Standard process.
From 2015 through to 2019 I've also regularly worked with the charity on a range of smaller digital and print content projects when they've been short-staffed.