For some charity communicators, the very idea of creating this year's annual review will send shivers down your spine. After all, didn't you just sign the last one off a couple of months ago?
For others, it'll be an opportunity to play with ideas, to create, and to get right under the skin of their organisation and show its best aspects to the world.
Most sit somewhere in between. And we all need a bit of inspiration from time to time.
To get you started, I've scoured the charity sector to uncover the 6 key ingredients that can make your annual review work.
1. Digital integration
Five years ago, the very idea of an online annual review meant being able to download a PDF of the printed document from the charity's website.
Things have changed. Now, some kind of digital or online integration is a 'must do'. In fact, some larger organisations have made annual review micro-sites their main review, with the printed version the minor addition.
And what's not to like? Publishing online allows you to include videos and animations, making once static information come alive. It allows the reader to click around the annual report in the way that most suits them (while behind the scenes you can measure what information most interests your readers).
You can provide calls to action (donate, volunteer, leave your email) that can be completed right away. And you can use other social media to send viewers directly to content in your annual review that is directly relevant to them. With whizzy dynamic and colourful annual reviews, you can make your information – and your brand – look great.
Top examples: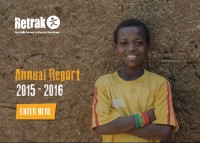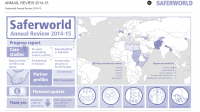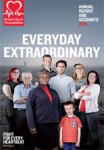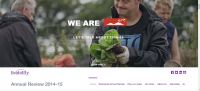 Read about the other 5 key ingredients
2. Good images
5. Reporting against aims or targets